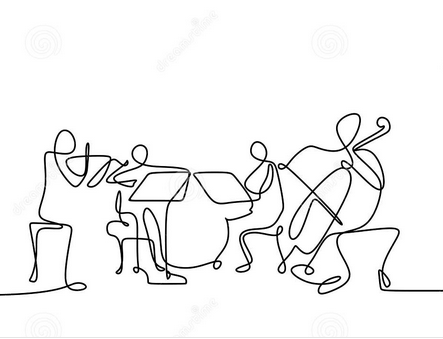 In the beginning, HR can seem like a nice-to-have, rather than a must-have. You only have a couple of employees, so you don't need to dedicate a lot of time to HR practices.
Then, suddenly you get a fine for non-compliance. One of your employees quits due to conflict with their manager, and another starts delivering subpar work. Business picks up and you need to find talent fast.
That's when you realize you need an HR expert standing by.
---
I need less people
I need more people
I need to educate my people
I need good technical people
I need to outsource
I need a good executive assistant
I need to screen my candidates (technical & sales)
I need an experienced (Manager, Project Manager, developer, sales person, social media expert, digital marketing expert, etc)
I need
Creating an HR department has its benefits, but it's expensive and unsuitable for a lot of small businesses. Its more cost efficient to get HR services whenever needed. Hiring HR experts gives you the benefit of their know-how of the best practices in their field.
1. Maintain a healthy working environment
Create a workplace where employees feel comfortable, supported, and motivated. It's crucial to the success of your business, but It takes time and expertise.
An HR expert can create policies and procedures customized to your company's organizational maturity level. They can facilitate conflict resolution and listen to employees' issues to ensure they feel heard. This all contributes to the smooth running of your business and helps employees feel empowered to do their best work.
2. Stay compliant
Comply with regulations. If you don't, you face hefty fines for missing deadlines or failing to submit the right forms at the right time. A HR professional will be responsible for regulatory issues so you can avoid penalties.
Your HR team can keep on top of ever-changing regulations and ensure they have all necessary information and signatures from employees. They'll send the right documents to the relevant organizations before the deadline.
3. Attract and retain top talent
Recruitment, onboarding, talent management, performance management, learning and development — these are all business functions handled by the HR department. They are crucial to create a workforce that will drive business performance and boost profits.
Set up a HR department and all these details will be handled, legally and timely.
---
You need a structure before you set up your HR department. This step-by-step process will get you started.
Step 1: Create human resources processes
The HR department isn't just about people — processes are also key. Well-defined HR processes attract, source, recruit, onboard, train, retain, and offboard top talent. With them, your HR department will create a beneficial structure for your business.
These benefits include:
Making better decisions, faster
Aligning with organizational strategy
Ensuring you meet company goals
Optimizing your resources so you have the right level of staff
Step 2: Establish a structure
You need a structure, whether your HR department is a one-man band, or you're a growing business with 10 HR professionals. Start to assign roles and responsibilities, keep on top of HR compliance, and implement HR best practices and processes.
Typical job roles in your HR structure include:
Human resources manager
HR director
Hiring manager
Recruiting specialist
HR coordinator
Step 3: Plug skills gaps
Once you've established a structure, carry out a skills audit to make sure you have the necessary experience and skill set to run your HR operations.
Recruit for new human resources professionals or upskill existing employees, training them in the skills you lack. This will form part of your overall staffing plan that supports your organization in the short- and long-term.
As you grow, you will also need to recruit for or develop skills for human resources functions, such as
Performance management
Compliance
Onboarding
Step 4: Set HR KPIs
Measuring success is an important part of HR for small companies. To do that, you need to set HR KPIs, which measure the performance of the different human resources functions. They indicate whether your processes are performing to an optimal level, or whether you need to make changes.
These KPIs should form part of your wider human resource planning strategy and contribute to achieving your overall company goals. Here are some KPIs to track:
Time to hire
Talent acquisition and retention
Employee satisfaction
Absenteeism
Performance management
Training effectiveness
Productivity
Step 5: Collaborate with other departments
The HR department plays an important role in all areas of any business, from sourcing and recruiting top talent, to onboarding, to managing performance, and organizing training.
You need to Get input from other managers and job roles when building the department to ensure your processes support their employees and add value, rather than just add unnecessary admin.
How are these departments run? What do they need from HR? Build alliances so you can support each other as you figure out processes and work to meet your human resources goals.
Step 6: Choose an HR solution
Managing your HR department with spreadsheets or pen and papers is impossible, and makes it more difficult to comply with ever-changing regulatory requirements.
You need HR software that can automates the time-consuming, laborious tasks, and frees you up to do more complex work, such as:
Set better KPIs and goals
Produce more accurate reports
Optimize your processes
Keep employees happy